On
November 12
, the
2015 Democrats Abroad Global Auction
is going live, with a lot of great items available for bidding. Our
online auction
will raise much-needed funds in Switzerland and around the world, to help US citizens living overseas elect Democrats in 2016. But … with just a little more than 3 weeks to go, we'd really like more items in the bidding pool.
How You Can Help:
First….
Go to
www.BiddingForGood.com/Demsabroad
and check for yourself the many interesting items already donated, including vacation rentals, services, works of art, literature and collectables.
If you register, you will be one step closer to being able to bid when we go live on Nov 12th.
Donate an item....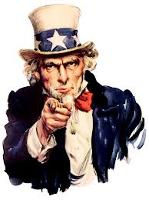 Switzerland members have already donated week-long vacation rentals, a classical music library, surrealist artwork and political memorabilia. Now, decide what
you
might donate, to support DA Switzerland. This week is the time to do it. Valuable merchandise, collectibles, business or personal services, home stays or access to unique events are all welcome. Just click on the
Donate Items
link and add your donated items. Problems or questions? Email us at
auction@democratsabroad.org
.
When
your item sells
,
Switzerland and Democrats Abroad split the net proceeds
, for the Get-Out-the-Vote activities of both.
Tell Your Friends....
Do you know other US citizens, whether in the US or abroad (colleagues, friends, family), who might be interested in bidding on the great items in our auction, or donating one? Tell them about it, or better, click on the
Refer Your Friends
link on the right side of the auction home page and add your friends' email addresses. They will receive periodic updates to our auction and be part of our efforts to raise the money needed to get more US citizens registered to vote overseas. (Friends can opt out at any time.)
While you are there, why not add the page to your
Facebook likes
.... the more who know about it, the better the auction will be.
You can even post a specific listing to your Facebook every few days, to spark interest.
Don't Wait!
Pick out that item and donate it this week. Let's make this auction a splendid success, and give Democrats Abroad the funds it needs to deliver a huge Democratic overseas-voter turnout in 2016!
Democratically yours,
Anne-Shelton Aaron
, Chair
Peter Butterfield
, Vice-chair
Democrats Abroad Switzerland