Dear DA Members,





Tickets for the Munich chapter's Oktoberfest fundraiser are now on sale! During an election year it's especially important for all of us to support Democrats Abroad, and what's a more fun way to do so than a day at Oktoberfest? It's the world's largest folk festival and a must-see while you're living in Europe!

This year's event will be in the Schottenhamel tent on Sunday, October 7 starting at 11:00 a.m. Tickets cost $75 per person and include a reserved seat, half a chicken, and two liters of Oktoberfst beer. We have the tables for the entire day, as well, so you can stay as long as you want. It's a great chance to meet fellow members of Democrats Abroad from all over the world! Please

click here

to purchase your tickets.

We also have several other events throughout the weekend. Highlights this year include a lecture from DA France member John G. Morris on his life's work as a photojournalist on Friday evening and a tour of one of Bavaria's famous castles at the foothills of the Alps on Saturday.

We also work to offer home stays with Munich volunteers during the weekend for those who can't afford a hotel. More information on this and a link to the sign up form will be in the confirmation email once you have purchased your tickets.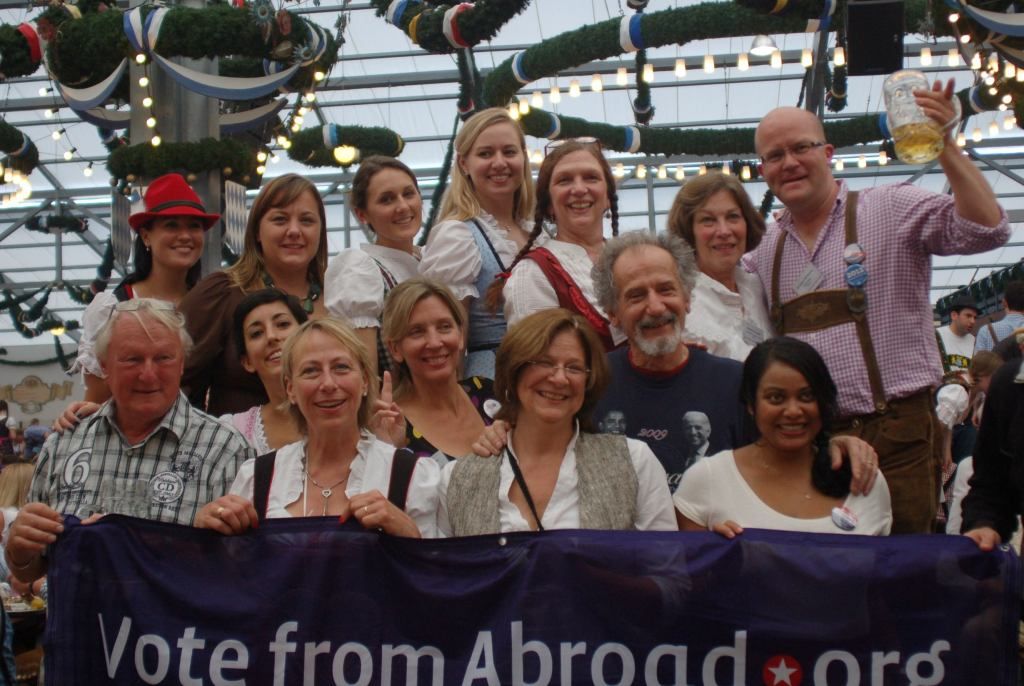 DA Leadership at the 2011 Oktoberfest